Shadow treasurer Chris Bowen and Labor's financial services spokeswoman Clare O'Neil accused the government of playing politics and trying to avoid doing a deal on the Opposition's amendments.
"For months, Labor has tried to work constructively with the government to pass this package," the shadow ministers said in a statement, before the bill and amendments were voted on in the Senate.
"At the eleventh hour – after months of dysfunction, incompetence, bluster and delay – the Liberals have partnered with the Greens to completely gut their Protecting Your Super package."
Saving fees and premiums
Speaking in the Senate, Senator Cormann said the government had been pragmatic by accepting the Greens amendments to enable commencement of the package from July 1 this year.
"We secured passage of important reforms for Australians saving for their retirement, like the capping of fees on low value accounts, the abolition of exit fees and and consolidation of accounts," he said.
"We will separately deal with the insurance reforms in a separate piece of legislation."
The government's Protecting Your Super bill originally proposed to save young and low-income workers more than $3 billion in excessive super fees and insurance premiums, a policy that was resisted by superannuation funds, trade unions and life insurers.
A large minority of the savings was ending default insurance for under 25s and low balances, a policy that will now be stuck in Parliament and unlikely to be legislated through both houses before the election.
The government will transfer lost or unclaimed superannuation savings with balances below $6000 to the Australian Taxation Office for collection and distribution to people.
Labor wanted to automatically consolidate any inactive accounts regardless of size with active accounts, a proposal government sources said handed more superannuation money to union-aligned industry funds.
The bill would also stop super funds charging fees above 3 per cent of the balance annually where the balance of the account is below $6000.
Crossbench senators were resisting parts of the bill, meaning the government had to accept amendments from Labor or the Greens, otherwise it would fail.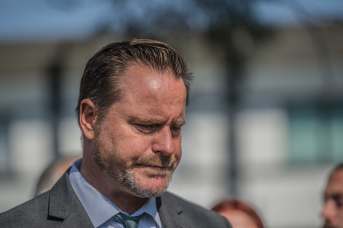 Greens senator Peter Whish-Wilson had the government accept his amendment which would retain default insurance in super for people under 25 or accounts below $6000, except if the account was inactive.
"The original bill sought to pick apart the provision of life insurance through superannuation without considering how it would impact on vulnerable people," Senator Whish-Wilson said ahead of a vote on Thursday night.
The Greens position was in line with the Construction, Forestry, Maritime, Mining and Energy Union and industry funds such as Construction and Building Unions Superannuation.
Labor had pushed to retain default insurance for young people in dangerous occupations such as construction or policing.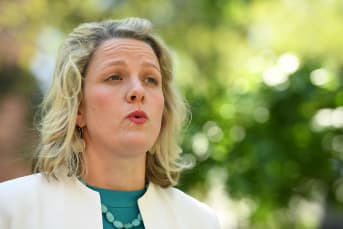 Labor wanted to empower the Australian Prudential Regulation Authority to allow super funds to retain opt-out insurance for young people and people with low-balance accounts if the funds could demonstrate a cohort of workers were; at higher levels of risk; or needed affordable insurance because of a large number of children; or because it was a highly competitive insurance offer.
Government sources said Treasury had advised that Labor's proposed powers for APRA would be arbitrary, virtually impossible to implement and be open to gaming by super funds.
The Senate will have little time to legislate before an election in May.
Next week, Senate estimates hearings will be held so senators can grill government agencies, leaving no space for legislation.
There is two legislative days after the April 2 budget, but these are likely to be used to pass budget spending and taxation bills.